eENVplus: towards e-Environmental Services
Regional and national authorities in Europe harbour a wealth of environmental data. But how can these data can be unlocked online?
Often these data are not freely accessible or presented in a format that cannot be readily combined with other environmental data. With the INSPIRE framework directive, the European Commission has already set up a framework to better unlock geographic environmental data as a means to facilitate a common environmental policy within the EU.
The eENVplus project takes a step further by translating this into concrete projects.
The VMM participates in two sub-projects:
 Development of a common environmental information platform for air quality data. This involves the technical implementation and testing of the new reporting requirements under the European Air Framework Directive. This project also works on a method for the near real-time exchange of air quality data.
Unlocking of the sewerage database for Flanders. This involves the development of a module that enables municipalities, sewerage treatment operators, etc. to report corrections or new data online. This project fits into a broader action plan for the design of better instruments for the control, development and management of the treatment infrastructure in Flanders.
The main functionalities are illustrated in this demo movie.
The result of this pilot is available at http;//e-envplus.vmm.be/geoloket.
eENVplus: what and why?
The eENVplus project is a continuation of other European projects (e.g. NESIS, BRISEIDE). The
main contribution of this project is the creation of a network that can be used to support the development of a geographic data infrastructure conforming to the INSPIRE specifications at national environmental agencies.
Purpose of eENVplus
The purpose of the eENVplus project is to unlock the huge amount of environmental data managed by national and regional environmental agencies and other public and private stakeholders. The project does not develop any new services but integrates existing infrastructures into an operational framework that transcends national and linguistic boundaries.
The results of the project are available at the project website of eENVplus.
eENVplus in Europe
eENVplus provides the EU Member States with an open standard environmental platform capable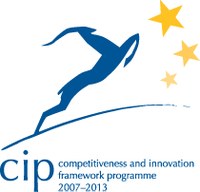 of integrating existing e-services and allowing them to communicate with each other. The eENVplus platform is assessed against various situations with different user needs.  The project is split up into 10 sub-projects covering 9 environmental scenarios. eENVplus is funded by the European ICT Policy Support Programme – Competitiveness and Innovation framework Programme (CIP)
Type of programme: CIP 2007-2013 ICT-PSP
Duration:  01/01/2013 - 31/12/2015
Project partners

Belgium

Flanders Environment Agency (VMM)

Italy

Geographical Information Systems International Group Associazone (GISIG) (Lead Partner), Consiglio Nazionale delle Ricerche (CNR-IMATI), Sinergis SRL (SINERGIS), Fondazione GRAPHITECH (GRAPHITECH), Epsilon Italia SRL (EPSIT), Istituto Superiore per la Protezione e la Ricerca Ambientale (ISPRA)

Greece

EPSILON INTERNATIONAL SA, Planetek Hellas (PKH)

Germany                
Disy

United Kingdom

GISTANDARDS LTD
France
GIP Atelier Technique des Espaces Naturels ATEN (ATEN)
Slovenia
Geološki Zavod Slovenije (GeoZS)
Czech Republic
CENIA, česká informační agentura životního prostředí (CENIA)
Slovakia
The Slovak Environmental Agency (SAZP)
Hungary

University of West Hungary (GEO), Vidékfejlesztési Minisztérium (MRD)

Iceland
National Land Survey of Iceland (NLSI)
Portugal
Direção-Geral do Território (DGT)