GeoSmartCity leads Aalst to become a sustainable 'smart city'
Sewage management in Flanders is characterised by a complex distribution of authority. Therefore, it is essential that all information is available to all stakeholders. To this end, we are developing, within the European Smart Cities concept, new digital technologies for sharing information with all stakeholders. We are doing so in cooperation with the city of Aalst.
VMM is responsible for the policy on the development of sewage systems and is also the administrator of the mid-scale Flemish sewage database.   Lack of technical resources may inhibit the exchange of data. That is why, under this project, we are developing a mobile application with a user-friendly application tailored to municipalities and (smaller) sewage managers.
Often the individual municipalities do not have the same technical infrastructure as the major sewage managers, and therefore also have different needs. To better identify those needs, VMM has partnered with the city of Aalst for this project.  Aalst manages its sewage infrastructure itself and is therefore ideally placed to estimate the functionality that is useful for its own operations and those of many other municipalities.
GeoSmartCity: what and why?
To facilitate the unambiguous collection of data from all sewage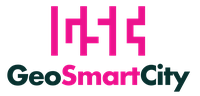 bodies, we are developing a new data model. The sewage database will then allow existing and new open geo-information to be made accessible.  This information originates from different sources: citizens, public sector, companies, etc.
Alongside the new data model, we also worked on two services in the context of this project:
A mobile application that allows sewage data to be viewed and integrated in the field. This application facilitates data exchange for all those involved in sewage management.
A mobile crowd-sourcing application that also enables citizens to search information in the sewage database and report possible errors.
All sewage managers will have easy access to the database and be able to share new information. This information will allow local bodies to better inspect the sewer network.  This facilitates the development of more effective renovation programmes as well as the expansion of the network.
Purpose of GeoSmartCity
The availability of information on policy decisions is essential in creating an open policy.  The primary objective is the creation of a virtual framework where Geographic Open Data originating from the cities are developed in accordance with the Smart concept. GeoSmartCity will be focused mainly on 2 highly important Smart City scenarios: Green Energy and Underground.
In the future it will be possible to add other scenarios to the platform, more specifically the publishing and sharing of information about culture, geo-marketing, mobility, transport, urban planning, environment/impact on health and much more.
GeoSmartCity in Europe
GeoSmartCity is funded under the European 'ICT Policy Support Programme –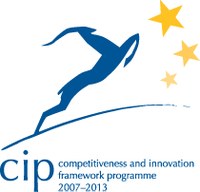 Competitiveness and Innovation framework Programme (CIP)'. VMM participates as project partner. The project builds upon the cooperation under the eENVplus project.  GeoSmartCity supports European cities in their development into 'smart cities'.
The project also fits in with the digital European agenda where new technologies help generate sustainable economic growth.
Type of project:  CIP 2007-2013 ICT-PSP
Duration: 01/03/2014 – 28/02/2017
Projectpartners

Belgium

Flemish Environmental Agency

Italy

Geographical Information Systems International Group (GISIG), SINERGIS s.r.l., Epsilon Italia s.r.l., Comune de Genova (CdG), Tecnologie Innovative per il Controllo Ambientale e lo Sviluppo Sostenibile Scrl (Ticass),  Comune di Reggio Emilia (CRE)

Czech Republic

INTERGRAPH CS s.r.o.

Norway

Asplan Viak Internet AS (AVINET)

Spain

 Trabajos Catastrales S.A.U. (TRACASA),  Universitat de Girona (UdG)

Finland

 Turun Ammattikorkeakoulu OY (TUAS)

Greece

EPSILON International SA

Poland

GEOBID sp.z o.o.

Portugal

 Empresa de Cartografia e Sistemas de Informacao E.M.SA (MUNICIPIA)