Presenting the new look VMM
Mar 04, 2016
Day after day, we are working together with you on tomorrow's environment. Our new look presentation brochure includes some useful tools that will help you nicely along your way.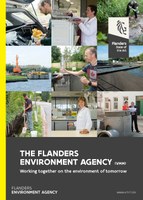 In this rapidly changing landscape, VMM too has seen a number of changes in recent years.
Our presentation brochure contains detailed information about our organisation, tasks and communication channels.