VMM Internationally
VMM has the task of cooperating at regional and international level, both inside and outside Europe. We contribute to international policymaking and put our experience and expertise at the service of international policy for the future.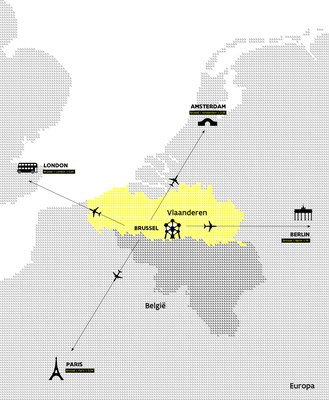 VMM is also responsible for the implementation of certain environmental obligations imposed on Belgium and Flanders by Europe. For example, we cooperate in the transposition of the Water and Air quality framework directives into Flemish legislation. By doing so, we are able to act as a driving force in the development of European directives concerning water and air quality.

VMM reports its monitoring results concerning water, air and the environment to the European Union, the United Nations, the Organisation for Economic Cooperation and Development…
Finally, as a dynamic organisation opening up new horizons, VMM wants to stimulate international cooperation and the exchange of knowledge: we initiate European and bilateral projects and organise exchanges and events with related foreign institutions.