Flanders Environment Agency (VMM) is renewing itself
Aug 13, 2021
The VMM intends to adopt an even stronger position as a solution-oriented partner. In this way, we want to have a positive impact on the Flemish living environment and help make it climate resilient.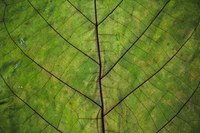 Together with our partners, stakeholders and other interested parties, we aim to achieve results on the ground and in our policy, so that we are able to respond quickly to the changing needs within society. With this in mind, we have developed a new mission/vision statement and reorganised our entire operation.
New mission and vision
We will take 2030 as our future perspective. Which services will we provide in 2030? How do we want to cooperate, internally and with others? With our new mission, we are committing ourselves to the current and future generations in Flanders.
We will ensure clean, appealing and sufficient water.
We will ensure that the air is clean
We will help to steer adaptations in response to our changing climate.
In addition, we are specifically committed to open space, smart cities and a circular and climate-adaptive living environment.
What we are aiming for is defined in our vision: "The VMM, your solution-oriented partner for a climate resilient living environment".
More about our mission and vision
Organisational form
In order to fulfil our mission and vision, we are completely reorganising our operations. The VMM will have a dynamic network structure consisting of cores, themes and project work.
The cores will carry out the substantive basis of our work. For each core, we will cluster similar and complementary tasks. In order to be able to perform the substantive tasks in the best possible way, we are delineating a number of classic organisation-supporting themes such as HR and communication, as well as innovative themes such as question articulation with regard to research topics.