Project ZULU develops purification technology and maps air quality
The aim of the partners working on Project ZULU is to limit the impact of pollutants on the indoor air quality. Innovative purification technologies are being optimised and tested for implementation to benefit sensitive groups. In collaboration with the inhabitants, we measure the air quality and conceive targeted local solutions.
The estimated annual health costs in Europe caused by poor air quality amount to around €1,500 billion. It speaks for itself that source-directed measures to reduce pollution and thus improve the air quality are paramount, but they do need time to be implemented. There is therefore also a short-term need to provide sensitive groups (children, the elderly, infirm, etc.) with extra protection against air pollution. One of the possible measures to improve indoor air quality is air purification. 
Project ZULU: what and why?
Current air purification technologies generally use mechanical filtration.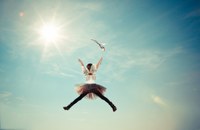 This technique doesn't actually destroy the particles, necessitating frequent service or replacement of components. The introduction of a promising new technology, which combines electrostatic filtration with photocatalytic oxidation, could provide a more sustainable and efficient alternative. A cross-border collaboration to determine the feasibility and potential applications of this technology can lead to new solutions.
Due to the growing interest in the self-measurement of air quality, both in Flanders and the Netherlands, a dedicated toolbox will be developed within the project. This toolbox will allow citizens to accurately measure the outside air quality in a scientifically responsible manner.
Purpose of the project
Project ZULU seeks to reduce the impact of air pollution on the health of susceptible groups of people in the border region of Flanders and the Netherlands. Industrial research into and experimental development of the plasma catalytic air purification technology will enable this to be further optimised and made more sustainable. The impact under realistic circumstances can then be objectively monitored by testing the technology in set-ups for sensitive groups.
Seeing as the environment around such a set-up determines the indoor air quality, the researchers are working with the inhabitants (neighbours, visitors, users of the set-up) to measure the outside air quality. This joint effort allows us to start mapping out the air quality and to come up with local solutions. To this end, we will provide the basic tools needed to measure the air quality and to monitor the measurement results.
Project ZULU in Europe
International cooperation facilitates the creation of solutions to common problems. ZULU is a project that is subsidised by the Interreg Flanders-The Netherlands programme. 
 Project partners 

Belgium

Flanders Environment Agency

The Netherlands
Type of project: Interreg Flanders-The Netherlands – priority for Innovation
Duration: 01/2018 – 12/2020