Vaquums investigates innovative measuring techniques
More and more alternative air-quality measuring techniques are finding their way onto the market. The reliability of the measurement results, however, often does not meet the required standards. With the LIFE VAQUUMS project (Various Assessments of air QUality Measurements methods and their policy Support), we investigate and assess which methods can be a valuable addition for our reference measuring stations.
LIFE VAQUUMS: what and why? 
The link between air pollution and health has become increasingly apparent in recent years. This has led to citizens and environment agencies showing more interest in working together to map the air quality around us. Tools that are commonly used include (mobile) sensors and biological measuring methods, as they are considerably less expensive than the reference measurements. Unfortunately, these cheaper measuring techniques generally do not provide reliable results, making them difficult to compare with the reference measurements.
Purpose of the LIFE VAQUUMS project
With the support of the European Commission's LIFE programme, VMM initiated the LIFE VAQUUMS project to determine the quality levels currently being attained with these innovative measuring techniques for particulate matter, ozone and nitrogen dioxide. The first step involves establishing an inventory of all available techniques, after which we select the techniques that are most promising and subject them to rigorous laboratory and field tests. These tests will give us more insight into the reliability of the various measuring techniques and set the basis for developing an instruction guide for the correct use of these techniques. 
In addition, the project will engage in dialogue with all stakeholders (local governments, citizens,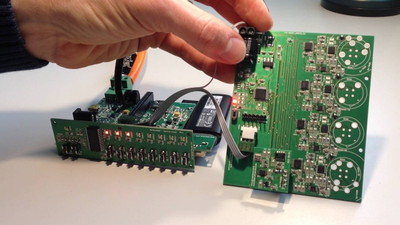 scientists, industry) to define the quality standards for the different possible applications of sensors, to establish the practical restrictions that apply, etc. As the measuring techniques used typically generate large quantities of data, we are also concentrating on a user-friendly range of online tools that allow users to analyse and visualise the data.
The results that this project gives us can lead to new measuring techniques being added to the European guidelines. Furthermore, citizen science or citizens' initiatives that focus on measuring the air quality will also be able to deliver more reliable results thanks to this project. This will allow everyone to measure and know whether the air quality in their living environment is healthy.
LIFE VAQUUMS in Europe
Type of project: Life Preparatory Project
Duration: 05/2017 – 04/2020
More information and results: vaquums.eu