VMM investigates distribution of nitrogen and phosphorus in water in European project
Along with three international project partners, Flanders Environment Agency (VMM) is investigating the distribution of nitrogen and phosphorus in three cross-border river basins in the Horizon project NEW-HARMONICA.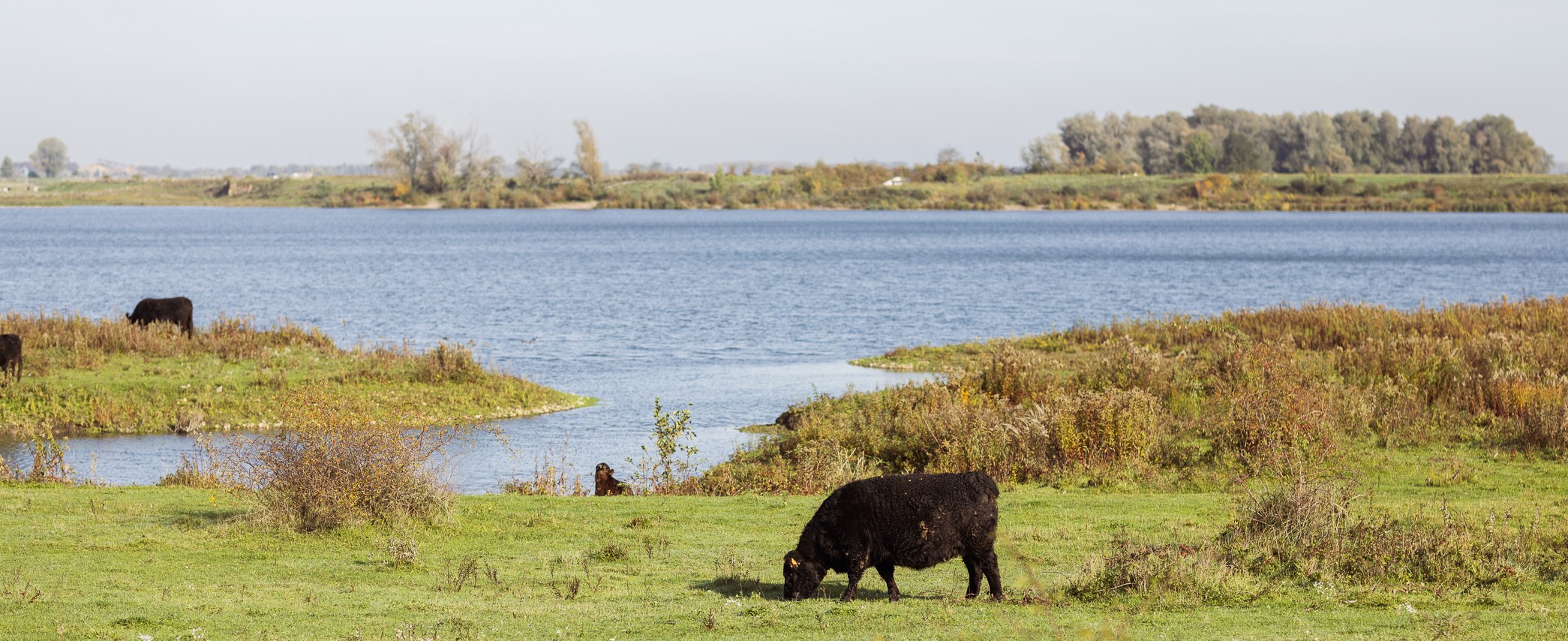 NEW-HARMONICA stands for Harmonised Nutrient Load Reduction Approaches Within Safe Ecological Boundaries in Catchments Located in North-West Europe.
NEW-HARMONICA: what and why?
Nitrogen (N) and phosphorus (P) are chemical elements that enter watercourses in various ways. They have a negative impact on the water quality and the ecological state of water. For example, excessive use of nitrogen and phosphorus in agriculture (over-fertilisation) contributes to poorer ground and surface water and causes algal blooms (e.g. blue-green algae). This affects biodiversity, which in turn threatens drinking water supplies.
NEW-HARMONICA examines the sources and flows of nitrogen and phosphorus in river basins:
VMM and Wageningen Research (WUR, Netherlands) are working in the Meuse River Basin.
The Northern Ireland partner Agri-food and Biosciences Institute (AFBI) is investigating the Neagh Bann International River Basin.
The British partner Lancaster University (LU) is working in the Wye Catchment River Basin.
Purpose of the project
The project seeks to determine the risk of exceeding the permitted environmental quality standards. Its aim is to reduce emissions of N and P to ground and surface water to within safe ecological limits.
NEW-HARMONICA also aims to support local authorities and policy-makers in taking measures for preventing nitrogen and phosphorus pollution.
Role of the VMM
Using its own existing water quality models, VMM is conducting research into the amount of N and P in the Meuse basin. Using these research models, in consultation with policy experts from the 'Policy-Science Working Group on Reducing Nutrient Emissions from Agriculture in NW European Catchments' (PSWG), a range of measures are being examined. The results that emerge from this study will be compared with those from the other river basins. This way, the partners will learn from each other and we will improve our models.
Furthermore, we are also analysing the water quality policies in each basin. The policy structures and policy requirements for effective control of nitrogen and phosphorus are being considered. These results will be included in the reporting, along with the data from modelling research, to make sound policy recommendations.
More information on the project website »
NEW-HARMONICA in Europe
Horizon NEW-HARMONICA is being carried out on behalf of the European Commission within the Horizon programme, led by the Wageningen Research Foundation.
Partners:
Wageningen Research Foundation (WUR) – Netherlands (coordinator)
Agri-food and Biosciences Institute (AFBI) – Ireland/UK
Lancaster University (LU) – England/UK
Flanders Environment Agency (VMM) – Belgium

The project will run from 01/09/2022 to 31/08/2025.