Water4All: enhancing water security through research and innovation
The Flanders Environment Agency (VMM) is working within the Horizon Europe partnership Water4All with 78 partners from 31 countries to improve water security on our planet. In order to achieve that, we are strengthening the network between the Flemish partners to enable them to connect more effectively with European partners/projects in research, development and innovation.
Water4All: what and why?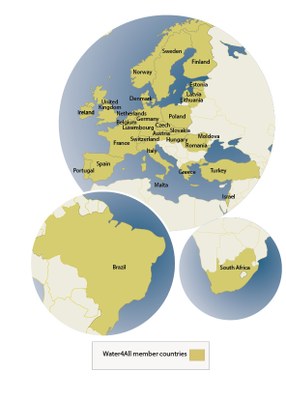 Water4All promotes research, development and innovation in water management. By implementing an annual transnational project call, the project supports the furtherance of knowledge and research initiatives. Each year, the VMM helps choose the research theme from the Strategic Research and Innovation Agenda and communicate this theme amongst its Flemish partners. The VMM supports coordination between Flemish partners and helps them connect to European initiatives within this project. The VMM is also leading efforts and initiatives that transcend the interface between science and policy.
The results will be collected on the project website in order to gain more effective, global knowledge of water security for the planet.



Purpose of the project
Water4All provides knowledge and tools for policy and decision-making and enhances the use of innovative solutions to water challenges. This ensures that once they are better informed, citizens will support water policy, which in turn will help to achieve a more integrated cross-border approach to water management.
Water4All in Europe
The Water4All partnership is led by the Agence Nationale de la Recherche (ANR) on behalf of the European Commission within the Horizon Europe programme. It includes 78 partners from 31 countries and runs from 01/06/2022 to 31/05/2029.